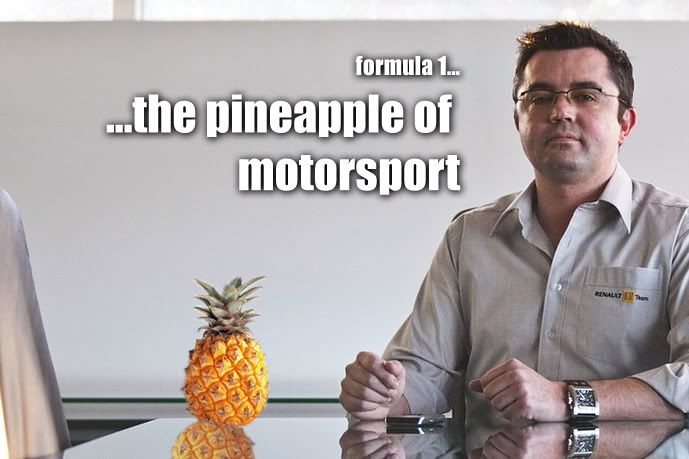 March 4th onwards and upwards! March fourth... forth...get it? It's not quite May 4th but it's good enough. It does however mean it is Friday, as always my favourite day of the week when there's no F1 on the Sunday of course, and what have we got today to share and discuss? Well, first off I think Amanda will be happy to see me wish a happy birthday to Liverpool caretaker manager and bit of a footballing legend Kenny Dalglish, but on an f1 related note not only is it the birthday of one of my all time favourite drivers in Jos 'The Boss' Verstappen but also the absolute and complete legend that is Jim Clark. Some fabulous names sharing a birthday there. What a great way to kick off this day!
Paddock News
This ain't no Friday Spelling Test - I don't know why this story stood out but it has, and I found it a bit interesting and another sign about how much I feel at least F1 desperately needs in-season testing. It looks like the teams will test new types of tyres as the cars develop and the performance changes on the tyres as the season goes on thanks to the silly no testing rule. Bit frustrating for all involved in the sport about testing now surely, as the longer the ban goes on the more I see drivers and teams wishing for testing to be there - and now even Pirelli it seems as they pass on the testing into weekend sessions.
You Can't Keep a Good Scot Down - This is some fabulous news about one of the sport's greatest and most influential drivers and personel, Jackie Stewart, as he recovers from his mid-air scare but now seems to be recovering now. I'm sure everyone in F1 wants JYS to be back in the paddock as soon as possible and I'm sure he will be come the new season. Even Williams' secret weapon managed to give us an update on his former team boss and friend's condition:
to my friends that got worried with Sir Jackie Stewart I can say that he is fine...he had a full check up and he feels good now

---

rubarrichello
Go jackie! Hope to see you back on your feet very soon as I'm sure we will.
3 Men, 2 Hours, 1 Awesome Radio Show (and a brilliant Christine FBFB'ing!) - As a very very tantalising build up to the new season we were treated to a quite frankly fabulous radio show with Jake Humphrey, Anthony Davidson and the legendary Murray Walker as they talked 2011 and looked forward to the new season. Christine did an absolutely mindblowing job on the FBFB as the show went on and it's worth not only recapping christine's fantastic recap but also listening to this show as it features some wonderful guests but it really gets you in the F1 mood. Are you feeling positive yet?
Elsewhere...
The Way You Mika Me Feel - Over at F1 Pulse, Ubaid has produced a wonderful little interview with former world champion and my favouritest Finnish driver ever Mika Hakkinen going over a various array of topics including finnish drivers, driver management and of course the return of his biggest rival Michael Schumacher. What I would do to see Mika back in f1... and not the singer. No thank you. also you may recognise Ubaid's name from the recent Sidepodchat he took part in with Steven, Turkey Machine and myself and F1 Pulse has been really well produced so make sure you explore after reading his interview!
I Predict That I Predict A Riot... Correct! As Exclusively Predicted by Me - A very late addition into this daily before I headed off but even the last things can be fantastically great and I'm sure this will be another wonderful Sidepodchat featuring Naoise Holohan from Manipe F1. His previous Sidepodchat with our favourite podcasting duo was a top listening and really interesting to hear his predictions and thoughts so now I shall head off to bed with my iTunes sync'd up ready to listen to this new installment!
The Return of Alex Zanardi - Alex Zanardi never ceases to amaze me, and he's done it once again. Although his F1 career was less than successful in most aspects, there was never any doubting the ability of this very much liked Italian driver but despite his absolutely terrifying accident several years ago that caused amputations of his legs, he now finds himself preparing to enter the London 2012 Paralympics with a huge amount of support and belief that medals are in sight for this wonderful person. Can only wish all the luck in the world that he gets there and succeeds because he does seem such an inspiration.
Not just F1 is testing right now... - Whilst most of us fans here are watching on with the F1 testing as we build up to the new season, of course other series find themselves in the same position and Leigh has recapped on the recent March 1st and March 2nd Rockingham Formula 3 tests. Now I'm no expert at all but I do recognise the name of Jack Harvey whom Lou and myself met at Goodwood last year and he seems a nice enough chap who is also on Twitter and gets our support so go Jack!
Red Bull Only Give Wings to One Driver - I found myself with a bit of spare time after work yesterday and got a bit bored whilst looking through Formula 1 pictures until I found a certain photo with Red Bull best buddies Sebastian Vettel and Mark Webber which led to just a perfect setup I could not resist poking some fun out of. Of course, if you do indeed run a certain formula 1 new syndicate then I do advise that these are just captions and they are not words actually coming out of their mouths. Honestly, guv. Fun times though!
And Finally
A Modern Day Wizard of Oz... Kind of - I've been meaning to share this story for a week or two but I keep forgetting... but not today! Hurrah! This article is an absolute must read for all I feel because it's such a captivating story with twists, turns and shocks along the way. The article goes about the story of a german hacker who broke into the PC game supergods that are Valve and managed to get the pre-released code for Half Life 2, which is now regarded as one of the greatest games ever created (A view I would happily agree with). Anyways, I shalln't spoil the story but it's such an interesting, incredibly well written piece that you would be spoiling yourself not spending a bit of time giving it a read.
And that's me done for this week. Quite a bumper packed edition with lots of Formula 1 stuff and motorsport stuff involved, how exciting! I'm really getting back into the F1 mood now, I'm all warmed up and ready to go after the fabulous 5 Live show to be honest! Bring on Melbourne! To end this week's daily and my embedded song as ever, I was going to go down a rocky, edgy route but decided to opt for something else because at heart I'm quite a soppy person and I thought I'd dedicate my video to my lovely other half Lou as this is one of her favourite songs and a perfect way to end the daily on lyrically. I can be quite the cheesy person but the last two weeks or so she's been the most wonderful person to know and such a help whilst finishing a huge assignment so I thought it'd be perfect to give a little something back with a song I love and I know she does even more. So with this beautiful performance, as Chris Martin says in the following video, I'll See You Soon!
443 responses
Mr C04/03/2011 at 00:09

pinapple!!!

ahh, now i can sleep.

Pat W04/03/2011 at 00:11

Hi Friday. "The Way You Mika Me Feel" has to be the best punny title ever!

Pat W04/03/2011 at 00:12

Will have a proper read later as I'm listening to the podcast and I can't do two wordy things at once #ismale

Pat W04/03/2011 at 00:17

Ping - http://thoughtsofpat.wordpress.com/2011/03/04/a-round-of-golf-28th-feb-11/

I wrote about Sunday's round of golf.

Alianora La Canta04/03/2011 at 00:21

March 4th onwards and upwards! {Original entry}

:D

Amy04/03/2011 at 00:27

Daily has Mika. Daily rules.

lou04/03/2011 at 00:29

<3 love this song. Thank you Lukeh :)

lou04/03/2011 at 00:33

Also.. could do with people's thoughts.

Today i've started my self directed unit. It's a loonnngg and huge unit and this is just the start. I did my first shoot for it this evening just experimenting with long exposures etc.

Anyway i could do with some feedback.. so what do you think?

http://twitpic.com/45tffo

Steven Roy04/03/2011 at 00:39

Anyway i could do with some feedback.. so what do you think?

Interesting theme. Ia really curious to see where you go with that. Ithink the first pic is maybe too dark to work as well as it could but it may work in a collection of pics.

Best 'ghost' pics I have seen are at the link below. Maybe some inspiration in there for you

http://www.howtobearetronaut.com/2010/03/ghosts-of-amsterdam/

lou04/03/2011 at 00:46

Interesting theme. Ia really curious to see where you go with that. Ithink the first pic is maybe too dark to work as well as it could but it may work in a collection of pics.

was mainly looking at double exposures etc. she sat in position for 12 seconds while we set off a flash, then flashed again once she got up. I'm enjoying the effect. The stairway is just outside my flat and as it's so cold tonight we didn't want to stray far.. Aim is to create further images like this;

http://www.flickr.com/photos/loujohnson/5100535903/in/set-72157624944618335/

only more sinister, and in other places. The stairway seemed to be a good and convientent way to practice the technique. I need to edit the shot tho, play around with exposures more :)

Best 'ghost' pics I have seen are at the link below. Maybe some inspiration in there for you

ohhhhh!! thank you! will make a note and put it in my sketchbook in the morning :)

lou04/03/2011 at 00:47

Best 'ghost' pics I have seen are at the link below. Maybe some inspiration in there for you

ohhhhh!! thank you! will make a note and put it in my sketchbook in the morning :)

Infact i looked at a similar artist for my digital montage unit last semester.

Steven Roy04/03/2011 at 00:51

was mainly looking at double exposures etc. she sat in position for 12 seconds while we set off a flash, then flashed again once she got up. I'm enjoying the effect. The stairway is just outside my flat and as it's so cold tonight we didn't want to stray far.. Aim is to create further images like this;

I like wet effect on the right wall. It creates the right kind of atmosphere but the person just doesn't work for me and I can't put a finger on why.

ohhhhh!! thank you! will make a note and put it in my sketchbook in the morning :)

There are similar themed sets on that same site like this one but the Amsterdam pics just provoke emotion

http://www.howtobearetronaut.com/2010/03/ghosts-of-amsterdam/

Steven Roy04/03/2011 at 00:51

Infact i looked at a similar artist for my digital montage unit last semester.

Why did you choose ghosts? Because of the kind of effects you get to experiment with?

Bassano04/03/2011 at 00:53

Let's try the correct day shall we

Evening all

Skype conference calling is STILL not my forte :D

Kai04/03/2011 at 00:53

Let's try the correct day shall we

Welcome to Friday

Bassano04/03/2011 at 00:53

Ooh, the future isn't Orange after all

My TV lied to me

Steven Roy04/03/2011 at 00:54

Skype conference calling is STILL not my forte :D

Even Mr C can do Skype conferences now

Bassano04/03/2011 at 00:55

Even Mr C can do Skype conferences now

Pah!

Steven Roy04/03/2011 at 00:56

Pah!

He set up the call for the last sidepodchat in ten minutes on his new Windows machine. Windows > Apple for skype

Bassano04/03/2011 at 00:56

Sounds like a children's tv programme

#ConfidentialForNow

Alianora La Canta04/03/2011 at 00:56

Even Mr C can do Skype conferences now

I can't!

Bassano04/03/2011 at 00:56

Sounds like a children's tv programme

Sidepodcast Street :D

Bassano04/03/2011 at 00:56

He set up the call for the last sidepodchat in ten minutes on his new Windows machine. Windows > Apple for skype

So I hear

lou04/03/2011 at 00:58

I like wet effect on the right wall. It creates the right kind of atmosphere but the person just doesn't work for me and I can't put a finger on why.

I think i want to create scary scenes from innocent settings like playgrounds etc or a park.. but am experimenting with how to light people if i want them there. I think maybe it would be more effective if you could see her eyes. Need a front direct flash maybe.

As for the wet effect.. that's just my halls.. oh what a lovely environment! :)

There are similar themed sets on that same site like this one but the Amsterdam pics just provoke emotion

yeah i've seen similar of Berlin..

Pat W04/03/2011 at 00:59

Awesome Daily. Jos Verstappen and Jim Clark share a birthday, never knew that.

Alex Zanardi gets more amazing each year, nothing will stop him from racing. :)

Shayne04/03/2011 at 00:59

My tickets for Montreal came in the post today. My first grand prix and I can't wait. Hopefully Joe does a show again this year.

Steven Roy04/03/2011 at 01:00

I think i want to create scary scenes from innocent settings like playgrounds etc or a park.. but am experimenting with how to light people if i want them there. I think maybe it would be more effective if you could see her eyes. Need a front direct flash maybe.

I think you are right. Faces and eyes make it more real and more scary.

As for the wet effect.. that's just my halls.. oh what a lovely environment! :)

:D

Bassano04/03/2011 at 01:00

I think i want to create scary scenes from innocent settings like playgrounds etc or a park.. but am experimenting with how to light people if i want them there. I think maybe it would be more effective if you could see her eyes. Need a front direct flash maybe.

Ooh, is there a link to look at?

Sounds like a lot of menacing shadow required

Steven Roy04/03/2011 at 01:00

Alex Zanardi gets more amazing each year, nothing will stop him from racing. :)

The man is incredible

Bassano04/03/2011 at 01:00

My tickets for Montreal came in the post today. My first grand prix and I can't wait. Hopefully Joe does a show again this year.

Hi Shayne

Are you on the East Coast?

Alianora La Canta04/03/2011 at 01:01

My tickets for Montreal came in the post today. My first grand prix and I can't wait. Hopefully Joe does a show again this year.

Hope you have a fantastic time :)

Steven Roy04/03/2011 at 01:01

My tickets for Montreal came in the post today. My first grand prix and I can't wait. Hopefully Joe does a show again this year.

Hope you enjoy the race. Joe will do his show if there is an audience

lou04/03/2011 at 01:01

Why did you choose ghosts? Because of the kind of effects you get to experiment with?

yes mainly. I wanted to focus on motorsports originally, but then i thought i wanted to push myself in a contemporary context and create a big project. This allowed me to do that :) Tbh it's completely out of my comfort zone, but i love it! I don't so much have an interest in Ghosts, only the reaction they provoke in the audience.

Kai04/03/2011 at 01:01

Are you on the East Coast?

:)

Pat W04/03/2011 at 01:02

My tickets for Montreal came in the post today. My first grand prix and I can't wait. Hopefully Joe does a show again this year.

Nice one. :)

Shayne04/03/2011 at 01:02

Nope I'm on the prairies, more out west.

Steven Roy04/03/2011 at 01:02

yes mainly. I wanted to focus on motorsports originally, but then i thought i wanted to push myself in a contemporary context and create a big project. This allowed me to do that :) Tbh it's completely out of my comfort zone, but i love it! I don't so much have an interest in Ghosts, only the reaction they provoke in the audience.

There is the option of doing ghosts in motor racing. Ghosts sitting in racing cars. Visit Brooklands and put some ghosts on the banking or around some of the old buildings.

lou04/03/2011 at 01:03

Ooh, is there a link to look at?

http://twitpic.com/45tffo

trial unedited shot of my new self directed project... if you view it full size you can see she is more transparent than she appears..

older work on the same theme - http://www.flickr.com/photos/loujohnson/5100535903/in/set-72157624944618335/

Bassano04/03/2011 at 01:03

Nope I'm on the prairies, more out west.

We're doing SidepodBoston next month

Steven Roy04/03/2011 at 01:03

Are you on the East Coast?

:)

Are you collecting east coasters?

Bassano04/03/2011 at 01:04

Are you collecting east coasters?

Err, yeah. I guess :D

lou04/03/2011 at 01:04

There is the option of doing ghosts in motor racing. Ghosts sitting in racing cars. Visit Brooklands and put some ghosts on the banking or around some of the old buildings.

i would, but that would make my project 100 times harder. i'd have to get there and be there at night etc. There is a space to do motorsport next year, and i think i'll take that opportunity then :)

Bassano04/03/2011 at 01:04

Are you collecting east coasters?

Is that like Beer Mats?

Shayne04/03/2011 at 01:05

Sorry, I'll be right in the middle of exams.

Steven Roy04/03/2011 at 01:05

i would, but that would make my project 100 times harder. i'd have to get there and be there at night etc. There is a space to do motorsport next year, and i think i'll take that opportunity then :)

I guess you dont want to do motor racing for everything.

Steven Roy04/03/2011 at 01:05

Is that like Beer Mats?

Similar

lou04/03/2011 at 01:05

I think you are right. Faces and eyes make it more real and more scary.

if you see a ghostly figure staring at you i think that's more likely to create a reaction. But that's what all these small shoots are about.. gathering information and developing technique! :) ahh i love photography :)

Bassano04/03/2011 at 01:06

Sorry, I'll be right in the middle of exams.

Another time, maybe Austen next year

Steven Roy04/03/2011 at 01:06

if you see a ghostly figure staring at you i think that's more likely to create a reaction. But that's what all these small shoots are about.. gathering information and developing technique! :) ahh i love photography :)

:D

Kai04/03/2011 at 01:06

Similar

I am like a beer mat? ;)

lou04/03/2011 at 01:07

I guess you dont want to do motor racing for everything.

i wish i could. A tutor even told me i could get a car into the studio through the back door (they've done it before) and its something he'd happily advise me on. So hoping i can experiment with that too!

Bassano04/03/2011 at 01:07

http://twitpic.com/45tffo/full

Ooh, that's interesting

You can see the face better when there's a lighter background

Bassano04/03/2011 at 01:08

I am like a beer mat? ;)

I think I have created a new nickname for the Eastern Seaboard commenters :D

Steven Roy04/03/2011 at 01:09

i wish i could. A tutor even told me i could get a car into the studio through the back door (they've done it before) and its something he'd happily advise me on. So hoping i can experiment with that too!

That sounds very good. Where can we get you a racing car to play with?

Bassano04/03/2011 at 01:09

older work on the same theme - www.flickr.com/ph…2157624944618335/

I like that, maybe later at night when it's darker and the flash has more effect

The swing is a good, creepy image

lou04/03/2011 at 01:10

That sounds very good. Where can we get you a racing car to play with?

i was thinking my friend's mini would be a good starting point. if you can find me a racing car i'll happily use that! :) lol!

lou04/03/2011 at 01:11

I like that, maybe later at night when it's darker and the flash has more effect

yeah, was done on the spare of the moment a few months ago. Am gonna try it again. May experiment with having a ghostly figure sitting on it too.. just to see what is more effective :)

Bassano04/03/2011 at 01:11

yeah, was done on the spare of the moment a few months ago. Am gonna try it again. May experiment with having a ghostly figure sitting on it too.. just to see what is more effective :)

That sounds great

Steven Roy04/03/2011 at 01:12

i was thinking my friend's mini would be a good starting point. if you can find me a racing car i'll happily use that! :) lol!

We must know someone who will let you play with their car

lou04/03/2011 at 01:13

That sounds great

i'll be keeping you all up to date via twitpic and flickr.. i'm so excited about all this :)

Kai04/03/2011 at 01:14

i'll be keeping you all up to date via twitpic and flickr.. i'm so excited about all this :)

Excellent!

Steven Roy04/03/2011 at 01:14

i'll be keeping you all up to date via twitpic and flickr.. i'm so excited about all this :)

It's geat to see you being so positive and not so nervous and worried.

lou04/03/2011 at 01:16

It's geat to see you being so positive and not so nervous and worried.

i'm a bit nervous, but i have a great supportive team that are helping. Directing big shots is something i've never done, but i'm so excited about doing :) yaaaay

Steven Roy04/03/2011 at 01:18

i'm a bit nervous, but i have a great supportive team that are helping. Directing big shots is something i've never done, but i'm so excited about doing :) yaaaay

Sounds really good. I am sure you will cope.

lou04/03/2011 at 01:18

Sounds really good. I am sure you will cope.

am interested to see how far i can push this in 2 months :)

Steven Roy04/03/2011 at 01:19

am interested to see how far i can push this in 2 months :)

:D

lou04/03/2011 at 01:20

right, bed time for me. Thanks for the help guys :) up early for a day of lectures.. :)

niiigght all! xx

Kai04/03/2011 at 01:20

niiigght all! xx

Good night Lou :)

Alianora La Canta04/03/2011 at 01:21

right, bed time for me. Thanks for the help guys :) up early for a day of lectures.. :)

Have a good night!

Steven Roy04/03/2011 at 01:21

Bassano04/03/2011 at 01:22

Kai04/03/2011 at 01:38

This week has been the longest ever.

Good night

Steven Roy04/03/2011 at 01:39

This week has been the longest ever.

Good night

Good night

Bassano04/03/2011 at 01:42

F1Wolf04/03/2011 at 03:36

Just read article about Moto GP in Brno. Organizers suffering big losses and can't guarantee they will be able to host the event after 2011. And that is despite the attendance figure 238,000 over the weekend (2010) - the highest attendance on the Moto GP calendar. The main reason for the losses are increasing fees for the race... Sounds like F1 ...

Amanda04/03/2011 at 05:45

What a fantastic daily, Lukeh. Full of great stuff. :-) Good song too. Love Coldplay. Thank you for the wishes for King Kenny. :D He's sharing his birthday with my Dad. Quite awesome, isn't it? haha :-)

Amy04/03/2011 at 07:35

yaaay my brother is coming to Melbourne for work.

I like unexpected family visits :D

Plus he will be here on my birthday!

RubberGoat04/03/2011 at 08:55

Morning guys!

Great daily Lukeh! Looks like I have a few podcasts to listen to today. Can't seem to find the Chequered flag so I manually downloaded it though...

F1Wolf04/03/2011 at 08:56

Great daily Lukeh! Looks like I have a few podcasts to listen to today. Can't seem to find the Chequered flag so I manually downloaded it though...

strange, I had in iTunes when I checked this morning

RubberGoat04/03/2011 at 09:05

strange, I had in iTunes when I checked this morning

It's always the same when I check iTunes from my phone...

Leigh O'Gorman04/03/2011 at 09:09

morning folks

it's friiiiiday

RubberGoat04/03/2011 at 09:10

How to build Stonehenge - IKEA Style: http://www.howtobearetronaut.com/2011/02/ikea-stonehenge/

F1Wolf04/03/2011 at 09:11

It's always the same when I check iTunes from my phone...

oh Ok,I don't do it on phone :-)

Leigh O'Gorman04/03/2011 at 09:13

How to build Stonehenge - IKEA Style: www.howtobearetro…/ikea-stonehenge/

genius

RubberGoat04/03/2011 at 09:14

This is a great spoof Telegraph article about how to spice up F1: http://www.telegraph.co.uk/sport/motorsport/formulaone/8360212/Matthew-Norman-Bernie-Ecclestones-artificial-rain-plan-is-brilliant.-It-just-doesnt-go-far-enough.html

Although it does borrow heavily from Mario Kart ;)

F1Wolf04/03/2011 at 09:24

This is a great spoof Telegraph article about how to spice up F1: www.telegraph.co.…o-far-enough.html

It was interesting listening to Bernie on the BBC show commenting on his sprinklers idea. He himself admitted that it would be potential dangerous step for F1 and compared it to the introduction of movable rear wing ....

Pat W04/03/2011 at 09:31

Hello.

Just read article about Moto GP in Brno. Organizers suffering big losses and can't guarantee they will be able to host the event after 2011. And that is despite the attendance figure 238,000 over the weekend (2010) - the highest attendance on the Moto GP calendar. The main reason for the losses are increasing fees for the race... Sounds like F1 ...

This is starting to get a bit wearing.. Just because F1 does something doesn't mean you have to, surely the best thing is to have sustainable events.

Pat W04/03/2011 at 09:32

Plus he will be here on my birthday!

Fantastic :)

Pamela04/03/2011 at 09:33

Hi guys,

Good news today - am now definitely going to Malaysian GP. Amy and I booked tickets & flights ages ago, but I still wasn't 100% that I would make it. But I am definitely going now! Yay! :D

RubberGoat04/03/2011 at 09:33

This is starting to get a bit wearing.. Just because F1 does something doesn't mean you have to, surely the best thing is to have sustainable events.

It's like how in football most clubs are on the verge of going bust - at some point this bubble will burst and the sports that charge so high will collapse because nobody can afford to have them.

Leigh O'Gorman04/03/2011 at 09:36

am now definitely going to Malaysian GP.

ooooohh.... fun times

:)

Amy04/03/2011 at 09:36

Good news today - am now definitely going to Malaysian GP. Amy and I booked tickets & flights ages ago, but I still wasn't 100% that I would make it. But I am definitely going now! Yay! :D

best news of the day :D

Pat W04/03/2011 at 09:37

Good news today - am now definitely going to Malaysian GP. Amy and I booked tickets & flights ages ago, but I still wasn't 100% that I would make it. But I am definitely going now! Yay! :D

excellent

RubberGoat04/03/2011 at 09:37

am now definitely going to Malaysian GP.

Yay!

Pamela04/03/2011 at 09:37

yaaay my brother is coming to Melbourne for work.

Cool. He'd better bring pressies :)

Amy04/03/2011 at 09:39

Cool. He'd better bring pressies :)

I asked him if his daily food allowance would cover my dinner :) He could have come over the weekend beforehand but thats the weekend we are away so I'll just see him on Monday. He gets into the airport 20 minutes before we do!

Pamela04/03/2011 at 09:42

I asked him if his daily food allowance would cover my dinner :) He could have come over the weekend beforehand but thats the weekend we are away so I'll just see him on Monday. He gets into the airport 20 minutes before we do!

He lands in Melb on the Monday morning just as we arrive home from KL? Great timing!

F1Wolf04/03/2011 at 09:43

This is starting to get a bit wearing.. Just because F1 does something doesn't mean you have to, surely the best thing is to have sustainable events.

the fees are nowhere near the F1 fees, but also the ticket prices are nowehere near F1 tickets prices. freaky part however is that the fees in 2010 were double the fees in 2009 ...

re sustainability - I think this depends on the point of view. Brno organizers claim they run the only race on Moto GP calendar that is without any public funding. Government at the moment refuses to get involved as that would probably be a bit difficult to sell to general public at the time the VAT is going up and public sector wages down. but on the other hand the event itself generates quite a bit of tax income. so would it be considered sustainable even if public funds are needed to keep the race in place ?

Amy04/03/2011 at 09:43

He lands in Melb on the Monday morning just as we arrive home from KL? Great timing!

He will be with other work people so he won't stick around, booo.

He's only in town for one night and then is flying to Sydney on my actual birthday so I won't see much of him. Still not sure why he's even coming because what he's doing here he can over the phone :D

Pamela04/03/2011 at 09:44

Yay!

Hey Gavin, saw the photo in your daily from your hols. Looks amazing!

RubberGoat04/03/2011 at 09:46

Hey Gavin, saw the photo in your daily from your hols. Looks amazing!

Hey Pamela,

Yeah it was brilliant - we had a great holiday and there were so many beautiful places!

Pat W04/03/2011 at 09:50

freaky part however is that the fees in 2010 were double the fees in 2009 ...

Crazy.

Brno organizers claim they run the only race on Moto GP calendar that is without any public funding. Government at the moment refuses to get involved as that would probably be a bit difficult to sell to general public at the time the VAT is going up and public sector wages down. but on the other hand the event itself generates quite a bit of tax income. so would it be considered sustainable even if public funds are needed to keep the race in place ?

Good point, but what if it goes up again and again, eventually the fee will become too high.

RubberGoat04/03/2011 at 09:55

Good point, but what if it goes up again and again, eventually the fee will become too high.

Fees are already too high and Bernie also gets all of the advertising revenue from trackside banners as well. The rent is too damn high!

Pamela04/03/2011 at 09:55

He's only in town for one night and then is flying to Sydney on my actual birthday so I won't see much of him.

Well he'll have to bring a super duper present to make up for being in the country but not seeing you on your birthday :)

Pat W04/03/2011 at 09:58

The rent is too damn high!

:) :)

Amy04/03/2011 at 09:58

Well he'll have to bring a super duper present to make up for being in the country but not seeing you on your birthday :)

I suggested my Singapore GP ticket too, I don't think he's that generous though :D

Pamela04/03/2011 at 10:00

I suggested my Singapore GP ticket too, I don't think he's that generous though :D

He'd be very very generous to agree to that :)

RubberGoat04/03/2011 at 10:01

This is a great spoof Telegraph article about how to spice up F1: www.telegraph.co.…o-far-enough.html

It was interesting listening to Bernie on the BBC show commenting on his sprinklers idea. He himself admitted that it would be potential dangerous step for F1 and compared it to the introduction of movable rear wing ....

Indeed. Joe also commented on the article and added a much improved Sauber/Penelope Pitstop Livery: http://joesaward.wordpress.com/2011/03/04/saying-the-wrong-things/

Maverick04/03/2011 at 10:04

Leigh O'Gorman04/03/2011 at 10:08

Maverick04/03/2011 at 10:09

morning mav

hi, how's things?

Leigh O'Gorman04/03/2011 at 10:10

hi, how's things?

Not too bad, a bit quiet. Shall soon be getting my stuff together for my first F3 shindig next week.

:)

Any news your way?

Maverick04/03/2011 at 10:13

Not too bad, a bit quiet. Shall soon be getting my stuff together for my first F3 shindig next week.

That reminds me, need to have a think about F3 - definitely want to do Oulton

Leigh O'Gorman04/03/2011 at 10:14

That reminds me, need to have a think about F3 - definitely want to do Oulton

Oooohh Easter weekend - nice. I'll bring a big chocolate egg

;)

Maverick04/03/2011 at 10:15

Oooohh Easter weekend - nice. I'll bring a big chocolate egg

I'll bring an umbrella!

RubberGoat04/03/2011 at 10:15

This is an interesting article, considering I am reading a book about networks and the "Three Degrees of Influence" Rule: http://www.ironicsans.com/2011/02/product_placement_in_amazon_re.html

It talks about shills for product reviews being 3 degrees away from the product they are supposed to be endorsing - makes a very interesting case for it to be the perfect crime and being hard to spot...

Maverick04/03/2011 at 10:19

It talks about shills for product reviews being 3 degrees away from the product they are supposed to be endorsing - makes a very interesting case for it to be the perfect crime and being hard to spot...

that's brilliant

Leigh O'Gorman04/03/2011 at 10:19

Speaking of books, I'm most of the way through "Rapid Response" by Dr Steve Olvey - fabulous read

:)

Maverick04/03/2011 at 10:20

Oooohh Easter weekend

Ooooh... already have something booked that weekend - but Chester happens to be the ideal place to be

A recipe for escape from the mother-in-law's :-D

Maverick04/03/2011 at 10:21

Speaking of books, I'm most of the way through "Rapid Response" by Dr Steve Olvey - fabulous read

I finished that a couple of weeks ago, totally recommend it

Christine04/03/2011 at 10:36

Christine04/03/2011 at 10:36

Ooh, books, perfect pinging opportunity: http://mrschristine.com/2011/03/04/casual-reader-strange-places-questionable-people-the-checkout-girl-nineteen-eighty-four/

Amy04/03/2011 at 10:38

I finished that a couple of weeks ago, totally recommend it

not on Kindle, booo.

Leigh O'Gorman04/03/2011 at 10:39

F1Wolf04/03/2011 at 10:44

Amy04/03/2011 at 10:46

I loved 1984 ...

I've never managed to finish it, I think I also tried to read it when I was too young.

F1Wolf04/03/2011 at 10:47

I've never managed to finish it, I think I also tried to read it when I was too young.

it is one of the books that requires the right mood. it is not easy reading

Leigh O'Gorman04/03/2011 at 10:48

I finished that a couple of weeks ago, totally recommend it

I was a huge CART fan back in the day and Olvey was a big part of that. Sadly when you saw him, it meant something bad was going down.

:/

Leigh O'Gorman04/03/2011 at 10:48

it is one of the books that requires the right mood. it is not easy reading

Tried four times and I still haven't finished it

Alianora La Canta04/03/2011 at 10:48

Speaking of books, I'm most of the way through "Rapid Response" by Dr Steve Olvey - fabulous read

I enjoyed "Rapid Response" a lot too :)

Amy04/03/2011 at 10:49

it is one of the books that requires the right mood. it is not easy reading

I finished Animal Farm, I was far too young to read that too.

Alianora La Canta04/03/2011 at 10:49

I loved 1984 ...

My libraries don't seem to have it

#underfunded

Leigh O'Gorman04/03/2011 at 10:50

My libraries don't seem to have it

#underfunded

Sad reflection of modern life I suppose...

Maverick04/03/2011 at 10:51

I loved 1984 ...

My libraries don't seem to have it

#underfunded

Big Brother has removed it so that you don't find out the truth

Pat W04/03/2011 at 10:52

Mr C04/03/2011 at 10:53

@TeamAnglais:

FYI I don't work for Autosport any more, so I won't be involved in their Live stuff from Barcelona, or anything else....but I do now work for Lotus, so will be tweeting endless F1-related noise from here. Also @myteamlotus and http://on.fb.me/eo6s9n

another autosport employee left to work for a team.

F1Wolf04/03/2011 at 10:53

My libraries don't seem to have it

do they have TV screens on the walls ? :-)

Alianora La Canta04/03/2011 at 10:53

Big Brother has removed it so that you don't find out the truth

Big Brother seems to have moved everything in the "classics" section...

Alianora La Canta04/03/2011 at 10:55

do they have TV screens on the walls ? :-)

Most of them don't. The big one down in Nottingham does (it was from one of those that I found out Max Mosley won his vote of confidence two-and-a-bit years ago).

Leigh O'Gorman04/03/2011 at 10:57

FYI I don't work for Autosport any more, so I won't be involved in their Live stuff from Barcelona, or anything else....but I do now work for Lotus

Interesting indeed

Amy04/03/2011 at 10:58

After too many days off (again) I went running today ping

Mr C04/03/2011 at 11:00

when did the lotus site get redesigned?

http://www.teamlotus.co.uk/home

Maverick04/03/2011 at 11:00

FYI I don't work for Autosport any more, so I won't be involved in their Live stuff from Barcelona, or anything else....but I do now work for Lotus

working for autosport, working for lotus... what's the difference?

oh, he's working for Unreal Lotus

Amy04/03/2011 at 11:00

when did the lotus site get redesigned?

I went there yesterday and it didn't look like that!

Maverick04/03/2011 at 11:01

when did the lotus site get redesigned?

they promised March, not been on it for a week or so but I assume Tuesday

Maverick04/03/2011 at 11:01

I went there yesterday and it didn't look like that!

okay, this morning then :-)

Amy04/03/2011 at 11:02

okay, this morning then :-)

it might have been the day before, it was definitely Wednesday or Thursday though :D. I was trying to find a pretty Heikki wallpaper for my work PC

Mr C04/03/2011 at 11:06

working for autosport, working for lotus... what's the difference?

:)

RubberGoat04/03/2011 at 11:21

I finished Animal Farm, I was far too young to read that too.

I just read that last year. Very good, but it's too deep for kids who don't know much about politics...

Stuart C04/03/2011 at 11:44

Morning all,

I finished Animal Farm

Someone offered me a video of it once, but I was lead to believe that the contents had little to do with Orwell's marvellous allegorical novel...

Leigh O'Gorman04/03/2011 at 11:44

Someone offered me a video of it once, but I was lead to believe that the contents had little to do with Orwell's marvellous allegorical novel...

Oh dear

Stuart C04/03/2011 at 11:49

another autosport employee left to work for a team.

You make it sound like a torrent. I'm not sure anyone has slung their hook to go and work for an F1 team since Ian Phillips!

Leigh O'Gorman04/03/2011 at 11:49

You make it sound like a torrent. I'm not sure anyone has slung their hook to go and work for an F1 team since Ian Phillips!

It is a torrent... a torrent of one!!

Steven Roy04/03/2011 at 11:53

Steven Roy04/03/2011 at 11:54

You make it sound like a torrent. I'm not sure anyone has slung their hook to go and work for an F1 team since Ian Phillips!

You are trying to make it sound like it is just a slow trickle because it is only 20 years since the last one left. I can't think of anyone else leaving to go to a team since Philips left to work for EJ in 1991

Pat W04/03/2011 at 11:57

You make it sound like a torrent. I'm not sure anyone has slung their hook to go and work for an F1 team since Ian Phillips!

Steve Cooper to McLaren. I liked his write ups in the main mag.

If you open it up to Haymarket you've got The Bish and that other guy who moved between F1R and Renault.

Not really a flood though, and who knows if any have gone the other direction

Steven Roy04/03/2011 at 12:00

#sidepodspace

I forgot about the launch of the Glory mission after mentioning it last night. Typically something interesting if not exactly good happened. The launch went according to plan but 6 minutes into the flight the fairing surrounding the satellite was meant to part company with the spacecraft but it didn't. NASA have not announced the effects of this failure but I assume it will now be impossible to get the satellite out of the fairing so a satellite costing many millions of dollars is now never going to be anything more than scrap because probably no more than half a dozen explosive bolts failed to fire.

http://www.nasa.gov/mission_pages/Glory/main/index.html

Steven Roy04/03/2011 at 12:02

Steve Cooper to McLaren. I liked his write ups in the main mag.

I don't remember a Steve Cooper at Autosport. I remember Adam Cooper.

If you open it up to Haymarket you've got The Bish and that other guy who moved between F1R and Renault.

You are thinking of Bradley Lord.

Not really a flood though, and who knows if any have gone the other direction

I can't think of any but that doesn't mean there never has been one or two.

Pat W04/03/2011 at 12:03

I don't remember a Steve Cooper at Autosport. I remember Adam Cooper.

guy with a beard who hangs around their drivers now, with a dictaphone in their face

Stuart C04/03/2011 at 12:03

Steve Cooper to McLaren.

How could I forget? Duh.

that other guy who moved between F1R and Renault.

Can't think what his name is right now...

who knows if any have gone the other direction

The recently appointed FIA director of comms has jumped the fence and back many times

Generally speaking PR-ing pays better than scribbling, especially nowadays – word rates are on the way down.

RubberGoat04/03/2011 at 12:04

Just heard the Eric Boullier interview from last night and now I get the Pineapple reference ;)

Steven Roy04/03/2011 at 12:05

guy with a beard who hangs around their drivers now, with a dictaphone in their face

I don't recognise the name at all. My memory is definitely starting to fall apart

Pat W04/03/2011 at 12:09

You are thinking of Bradley Lord.

That's him

Mr C04/03/2011 at 12:11

You make it sound like a torrent. I'm not sure anyone has slung their hook to go and work for an F1 team since Ian Phillips!

sorry, haymarket would've been more accurate, was thinking of bish.

Steve Cooper to McLaren. I liked his write ups in the main mag.

and him.

it's not a negative thing though. i'd be trying to do the same if it were me.

Mr C04/03/2011 at 12:12

You are trying to make it sound like it is just a slow trickle because it is only 20 years since the last one left. I can't think of anyone else leaving to go to a team since Philips left to work for EJ in 1991

:)

Mr C04/03/2011 at 12:13

Just heard the Eric Boullier interview from last night and now I get the Pineapple reference ;)

(hearts) lukeh.

Pat W04/03/2011 at 12:15

I forgot about the launch of the Glory mission after mentioning it last night. Typically something interesting if not exactly good happened. The launch went according to plan but 6 minutes into the flight the fairing surrounding the satellite was meant to part company with the spacecraft but it didn't. NASA have not announced the effects of this failure but I assume it will now be impossible to get the satellite out of the fairing so a satellite costing many millions of dollars is now never going to be anything more than scrap because probably no more than half a dozen explosive bolts failed to fire.

What they need is some kind of manned reusable craft, like maybe a earth-space-earth shuttle, which has some sort of arm to bring it inside and undo it manually.

Stuart C04/03/2011 at 12:15

it's not a negative thing though. i'd be trying to do the same if it were me.

A good many journos in the F1 paddock wear many hats, especially the freelancers. There are some who are barely journos any more – they get enough stuff published here and there to scrape accreditation but the real money is to be had with corporate work – eg paddock club hosting, writing press releases and other stuff on behalf of drivers and sponsors, etc.

Stuart C04/03/2011 at 12:16

What they need is some kind of manned reusable craft, like maybe a earth-space-earth shuttle, which has some sort of arm to bring it inside and undo it manually.

That's a fab idea. Why has nobody thought of it before?

Mr C04/03/2011 at 12:16

What they need is some kind of manned reusable craft, like maybe a earth-space-earth shuttle, which has some sort of arm to bring it inside and undo it manually.

:)

Leigh O'Gorman04/03/2011 at 12:16

What they need is some kind of manned reusable craft, like maybe a earth-space-earth shuttle, which has some sort of arm to bring it inside and undo it manually.

Life imitating Joe 90?

Christine04/03/2011 at 12:17

After too many days off (again) I went running today ping

Yay! I did the same thing :)

RubberGoat04/03/2011 at 12:18

After too many days off (again) I went running today ping

Yay! I did the same thing :)

I'm close to starting running again. I'm finding the cycling really tough going though - I never realised how much fitness one needs to do that regularly!

Mr C04/03/2011 at 12:19

A good many journos in the F1 paddock wear many hats, especially the freelancers. There are some who are barely journos any more – they get enough stuff published here and there to scrape accreditation but the real money is to be had with corporate work – eg paddock club hosting, writing press releases and other stuff on behalf of drivers and sponsors, etc.

interesting, didn't know that

i kind of assume working for a team is easier given matt made the switch and he had the best/easiest/most powerful/most notable job in f1 journalism*

i now assume that everyone aspires to make a similar move, but that's based solely on that one switch.

*at least in my head it is/was

Steven Roy04/03/2011 at 12:29

What they need is some kind of manned reusable craft, like maybe a earth-space-earth shuttle, which has some sort of arm to bring it inside and undo it manually.

They have used the shuttle in the past to deploy satellites. On its way to the space station when the payload bay is open anyway because the inside of the doors are radiators they pick the satellite up with the robot arm and release it. It has been done a few times to my knowledge.

I don't think it would work for this one because it doesn't seem to have reached orbit. I assume that this means it has not reached an orbit rather than its planned orbit and therefore will burn up on re-entry.

Maverick04/03/2011 at 12:30

...the real money is to be had with corporate work

Lotus life magazine :-)

I mention that because my stomach is still trying to recover from reading the interview with Dany Bahar - we get it, you fancy Sharon Stone, enough already! By the way Dany, how easy is it to remove drool from Lotus seats?

http://magazine.lotuscars.com/pages/editorial.html

Mr C04/03/2011 at 12:30

Lotus life magazine :-)

ouch! :)

Steven Roy04/03/2011 at 12:31

That's a fab idea. Why has nobody thought of it before?

Makes you wonder. Still if they had they would probably end up grounding it and not be able to put a man in orbit for 7 years because they didn't have a replacement ready.

RubberGoat04/03/2011 at 12:32

I mention that because my stomach is still trying to recover from reading the interview with Dany Bahar - we get it, you fancy Sharon Stone, enough already! By the way Dany, how easy is it to remove drool from Lotus seats?

*gags*

Stuart C04/03/2011 at 12:33

Lotus life magazine :-)

http://www.metrof1.com/blogs/metrof1/2010/12/a-balanced-view-of-the-lotus-lotus-situation.html

Maverick04/03/2011 at 12:37

Lotus life magazine :-)

hahaha... I'd missed that one

Mr C04/03/2011 at 12:37

RubberGoat04/03/2011 at 12:37

Oh God, they just played The Chain, and I got *that* feeling in my stomach.

#HowManyDaysUntilMelbourne?

Maverick04/03/2011 at 12:38

#HowManyDaysUntilMelbourne?

22 days 17 hours to the race

Mr C04/03/2011 at 12:38

#HowManyDaysUntilMelbourne?

http://factbytefactbox.com/live

RubberGoat04/03/2011 at 12:40

#HowManyDaysUntilMelbourne?

http://factbytefactbox.com/live

Was more of an "are we nearly there yet?" :P

RubberGoat04/03/2011 at 12:41

ah-ha!

Wow. I suppose when you work for the free newspaper that gets read by people on the tube then you have to be a shill for someone...

Maverick04/03/2011 at 12:44

Was more of an "are we nearly there yet?" :P

best not to get too excited in case the Aussies suddenly decide they want a regime change

RubberGoat04/03/2011 at 12:44

Ace! I have the same ringtone as Murray Walker :)

Maverick04/03/2011 at 12:45

best not to get too excited in case the Aussies suddenly decide they want a regime change

after The Ashes, it wouldn't surprise me :-D

RubberGoat04/03/2011 at 12:46

@AdamHayNicholls F1 portfolio - Lotus Magazine Issue #2: http://t.co/AcraJS0

'Nuff said...

Christine04/03/2011 at 12:46

it's not a negative thing though. i'd be trying to do the same if it were me.

It's not a negative thing, it just means you have to move him from one Twitter list to another :)

RubberGoat04/03/2011 at 12:50

Audience with Joe tickets on sale for Melbourne: http://joesaward.wordpress.com/2011/03/04/an-audience-with-joe-in-melbourne/

Leigh O'Gorman04/03/2011 at 12:52

Audience with Joe tickets on sale for Melbourne: joesaward.wordpre…joe-in-melbourne/

shame there wasn't a pre-season Audience with... but there you go

Mr C04/03/2011 at 12:53

It's not a negative thing, it just means you have to move him from one Twitter list to another :)

hehe. did that.

RubberGoat04/03/2011 at 12:54

shame there wasn't a pre-season Audience with... but there you go

When is the next Aside... planned?

Steven Roy04/03/2011 at 12:54

best not to get too excited in case the Aussies suddenly decide they want a regime change

:D

Mr C04/03/2011 at 12:56

When is the next Aside... planned?

not at the moment. joe has no internet and is blogging from mcdonalds.

RubberGoat04/03/2011 at 12:57

not at the moment. joe has no internet and is blogging from mcdonalds.

Still. Vive le France.

In other news, I upgraded to 30Mbit down / 3 Mbit up for £5 a month more...

Mr C04/03/2011 at 12:58

In other news, I upgraded to 30Mbit down / 3 Mbit up for £5 a month more...

blimey, that's twice what we have. neeed!

Christine04/03/2011 at 12:58

not at the moment. joe has no internet and is blogging from mcdonalds.

Now THAT is dedication for you.

RubberGoat04/03/2011 at 12:59

blimey, that's twice what we have. neeed!

£30 a month. I had about 15 before and you really see the difference. Some busy days it slows down a tiny bit but I can still stream and stuff...

Leigh O'Gorman04/03/2011 at 12:59

In other news, I upgraded to 30Mbit down / 3 Mbit up for £5 a month more...

wow

not at the moment. joe has no internet and is blogging from mcdonalds.

after this stint, he may need to take the track running exercise as a cure!!

Mr C04/03/2011 at 13:00

Now THAT is dedication for you.

indeed.

Steven Roy04/03/2011 at 13:00

#sidepodspace

NASA are as incompetent as the FIA

This is the second time the fairing on that type of rocket had failed to open. How useless do you need to be to let that happen a second time?

Cost of the failure $424 million this time.

http://spaceflightnow.com/taurus/glory/failure.html

Press conference just started at http://spaceflightnow.com/taurus/glory/status.html

Maverick04/03/2011 at 13:02

This is the second time the fairing on that type of rocket had failed to open. How useless do you need to be to let that happen a second time?

That's why Pat's idea for a manned reusable craft will never ever get off the ground

Steven Roy04/03/2011 at 13:04

The rocket is 'somewhere' in the Pacific Ocean. You would think with all NASA's technology they could be slightly more precise

RubberGoat04/03/2011 at 13:05

The rocket is 'somewhere' in the Pacific Ocean. You would think with all NASA's technology they could be slightly more precise

Some dude in Fiji is wondering what hit his back garden?

Steven Roy04/03/2011 at 13:06

Some dude in Fiji is wondering what hit his back garden?

You have to ask why they didn't blow it up rather than letting it risk landing on someone's head

RubberGoat04/03/2011 at 13:07

You have to ask why they didn't blow it up rather than letting it risk landing on someone's head

I suppose pictures of exploding rockets aren't too good for publicity.

Maybe they had a faint hope it made it?

Steven Roy04/03/2011 at 13:09

Maybe they had a faint hope it made it?

They seem to have had no idea where it was or what it was doing. This is supposed to be rocket science. Making it work is difficult but it should be compulsory that if you launch rockets that size that you can track it at all times.

RubberGoat04/03/2011 at 13:11

This is a heck of a long Wikipedia article for a sitcom character: http://en.wikipedia.org/wiki/Sheldon_Cooper

Steven Roy04/03/2011 at 13:16

#sidepodspace

Press conference in brief. Rocket is in the Pacific rather than in orbit. No-one has the slightest idea why.

End of press conference.

That will be $424 million please.

Alianora La Canta04/03/2011 at 13:17

not at the moment. joe has no internet and is blogging from mcdonalds.

That sounds like no fun at all :(

Alianora La Canta04/03/2011 at 13:18

Press conference in brief. Rocket is in the Pacific rather than in orbit. No-one has the slightest idea why.

End of press conference.

That will be $424 million please.

Dear oh dear :(

James04/03/2011 at 13:19

Someone has just told me this, 10 years ago today was Fernando Alonso's first F1 race.

Doesn't time just fly ;)

Amy04/03/2011 at 13:24

Audience with Joe tickets on sale for Melbourne: joesaward.wordpre…joe-in-melbourne/

oooooh. I'm not sure I've forgiven him for Singapore yet but I'm willing to give him another chance. Clearly it was the presence of the Sidepodtable that made last years such a success.

Amy04/03/2011 at 13:28

I was about to say ouch, the price has gone up but my paypal history begs to differ.

Pat W04/03/2011 at 13:34

"Japanese carmaker Mazda has announced it is recalling 65,000 cars in North and Central America because of concerns over spiders in the fuel system."

http://www.bbc.co.uk/news/world-us-canada-12643610

Bert04/03/2011 at 13:34

I was about to say ouch, the price has gone up but my paypal history begs to differ.

That is what is was for Canada also. At close to parity CAD-AUD, it makes sense (or cents).

RubberGoat04/03/2011 at 13:36

"Japanese carmaker Mazda has announced it is recalling 65,000 cars in North and Central America because of concerns over spiders in the fuel system."

"Mazda spokesman Jeremy Barnes said it was not clear why the yellow sac spider liked to build nests in the Mazda6.

"Perhaps yellow sac spiders like to go zoom-zoom?" he joked, referring to Mazda's advertising slogan for the car."

Ha!

Mr C04/03/2011 at 13:40

oooooh. I'm not sure I've forgiven him for Singapore yet but I'm willing to give him another chance. Clearly it was the presence of the Sidepodtable that made last years such a success.

the uk didn't even get a repeat event.

Maverick04/03/2011 at 13:40

"Japanese carmaker Mazda has announced it is recalling 65,000 cars in North and Central America because of concerns over spiders in the fuel system."

You'd think they'd be less trouble than having a tiger in your tank

Pat W04/03/2011 at 13:42

You'd think they'd be less trouble than having a tiger in your tank

:D

Maverick04/03/2011 at 13:46

"Japanese carmaker Mazda has announced it is recalling 65,000 cars in North and Central America because of concerns over spiders in the fuel system."

never heard of spiders causing a problem like that, it's usually mud dauber wasps

RubberGoat04/03/2011 at 13:48

You'd think they'd be less trouble than having a tiger in your tank

Or Tiger blood, which I hear is all the rage these days...

RubberGoat04/03/2011 at 13:55

Oh dear.

AdamHayNicholls profile

AdamHayNicholls Lotus Mag Issue 3 meeting this morning in Paris. Got a copy of Issue 2 under my arm. Looks ace.

Balanced indeed.

Leigh O'Gorman04/03/2011 at 13:59

@markblundellF1: Nice to see my name over the door again, this will be my office for next couple of days ...#grandAM http://yfrog.com/h3mqfwvj

Alianora La Canta04/03/2011 at 13:59

"Mazda spokesman Jeremy Barnes said it was not clear why the yellow sac spider liked to build nests in the Mazda6.

"Perhaps yellow sac spiders like to go zoom-zoom?" he joked, referring to Mazda's advertising slogan for the car."

That is the most comical reason for a recall I've ever seen. Clearly the cars are environmentally-friendly then ;)

Amy04/03/2011 at 14:01

the uk didn't even get a repeat event.

you must have needed a bigger sidepodtable.

Mr C04/03/2011 at 14:05

you must have needed a bigger sidepodtable.

:)

RubberGoat04/03/2011 at 14:05

@markblundellF1: Nice to see my name over the door again, this will be my office for next couple of days ...#grandAM http://yfrog.com/h3mqfwvj

His co-driver is Michael Vaillante? http://en.wikipedia.org/wiki/Michel_Vaillant

Amy04/03/2011 at 14:06

:)

I am interested in what sort of crowd he will draw this year, last year it was decided that Monday night was too late as lots of out of towners had already left, I get the feeling it might be the opposite issue on a Wednesday night. Lots of people don't tend to get in until the Thursday (which is a foreign idea to me since Thursday is an actual day of action at the track!)

Leigh O'Gorman04/03/2011 at 14:08

His co-driver is Michael Vaillante? en.wikipedia.org/…i/Michel_Vaillant

So, are you saying a fictional character cannot drive a Grand Am car?

RubberGoat04/03/2011 at 14:22

So, are you saying a fictional character cannot drive a Grand Am car?

There have been lots of fictional characters in Motorsport if you count pseudonyms ;)

I just wonder where team leader is :)

(BTW, NEVER watch the recent Le Mans film about the Vaillante team - it's truly awful!)

Leigh O'Gorman04/03/2011 at 14:25

(BTW, NEVER watch the recent Le Mans film about the Vaillante team - it's truly awful!)

Now that sounds like a Saturday night challenge!!

:)

RubberGoat04/03/2011 at 14:28

Now that sounds like a Saturday night challenge!!

Don't do it to yourself!

Mr C04/03/2011 at 14:30

I am interested in what sort of crowd he will draw this year, last year it was decided that Monday night was too late as lots of out of towners had already left, I get the feeling it might be the opposite issue on a Wednesday night. Lots of people don't tend to get in until the Thursday (which is a foreign idea to me since Thursday is an actual day of action at the track!)

true, but surely he's too busy to do it fri/sat/sun?

Lukeh04/03/2011 at 14:32

RubberGoat04/03/2011 at 14:34

Afternoon chaps. TGIF!

It's the Pineapple of the week my friend ;)

Lukeh04/03/2011 at 14:35

It's the Pineapple of the week my friend ;)

:)

Good old eric

Amy04/03/2011 at 14:37

true, but surely he's too busy to do it fri/sat/sun?

oh yes, any actual track day would fail miserably so he has no other choice really.

Plus I am off to Eddie Vedder on Thursday and Friday nights :D

Leigh O'Gorman04/03/2011 at 14:37

Janna04/03/2011 at 17:56

Hello all.

Thing I have learnt today: Marks & Spencer Walnut Whip dessert is wonderful :

lou04/03/2011 at 18:16

Jenson has an aga!!

'@jensonbutton Now it's time to fire up the Aga and get on with making a Spaghetti Bolognese!! ;-) I'm so crazy it scares me sometimes!'

how is cooking scary?

Steven Roy04/03/2011 at 18:19

how is cooking scary?

Ask Christine. She gets terrified when Mr C says kitchen.

Steven Roy04/03/2011 at 18:19

Thing I have learnt today: Marks & Spencer Walnut Whip dessert is wonderful :

It's always good to find a nice dessert

Maverick04/03/2011 at 18:21

how is cooking scary?

if he hasn't fired up the aga yet, I don't fancy his chances of eating this side of midnight

Sandy04/03/2011 at 18:28

Steven Roy04/03/2011 at 18:48

Good evening all!

Hi Sandy. How has your day been?

Pat W04/03/2011 at 18:49

Pat W04/03/2011 at 18:50

how is cooking scary?

You can poison yourself. Or at least make a less than satisfactory pasta thing. :)

Steven Roy04/03/2011 at 18:50

mm Guinness

:D

Never could understand the attraction of that

Pat W04/03/2011 at 18:52

Never could understand the attraction of that

It has a very odd taste and it is too heavy for more than a couple, but I tell you, after a mentally tiring week a cold Guinness straight from the fridge or in the pub is just what the doctor ordered.

Christine04/03/2011 at 18:55

It has a very odd taste and it is too heavy for more than a couple, but I tell you, after a mentally tiring week a cold Guinness straight from the fridge or in the pub is just what the doctor ordered.

Mmm, Guinness. I manage maybe two pints in a year but sometimes it's just what you need :)

Janna04/03/2011 at 18:55

It has a very odd taste and it is too heavy for more than a couple, but I tell you, after a mentally tiring week a cold Guinness straight from the fridge or in the pub is just what the doctor ordered.

Guinness is good for you!

(& you can easily drink more than a couple, especially with sambuca shots #Sidepodpub)

Pat W04/03/2011 at 18:56

(& you can easily drink more than a couple, especially with sambuca shots #Sidepodpub)

I can and I have. If I didn't have golf tomorrow I probably would. :)

Pat W04/03/2011 at 18:56

Martin Brundle to Mark Blundell. I love how he's called Billy, where did that come from?

@markblundellF1 still recovering from nearly 9 hours at the wheel in Daytona24 Billy. You young guys can play dare with the Homestead walls

Christine04/03/2011 at 18:56

As if 150th wasn't bad enough: http://www.autosport.com/news/report.php/id/89741

But Ferrari has subsequently revealed one final tweak, saying the chassis will now be known as the Ferrari 150° Italia.

Alianora La Canta04/03/2011 at 18:57

But Ferrari has subsequently revealed one final tweak, saying the chassis will now be known as the Ferrari 150° Italia.

Why is it being named after an obtuse angle? Does this make it an obtuse car like the F60 was?

Janna04/03/2011 at 18:57

I can and I have. If I didn't have golf tomorrow I probably would. :)

:) & it really is good for you http://blogs.smithsonianmag.com/food/2009/03/is-guinness-really-good-for-you/

Pat W04/03/2011 at 18:58

As if 150th wasn't bad enough: www.autosport.com…port.php/id/89741

"Therefore the name will now read as the Ferrari 150° Italia, which should make it clear even to the thickest of people that the name of the car is a tribute to the anniversary of the unification of our country."

Wow. :)

Steven Roy04/03/2011 at 18:59

I am sure many of you have read comments I have made about how government pays way over the odds when it deals with industry. How can anyone think £22 is a fair price for a lightbulb?

http://uk.news.yahoo.com/21/20110304/tuk-mod-paid-22-for-65p-lightbulbs-6323e80.html

Steven Roy04/03/2011 at 18:59

Mmm, Guinness. I manage maybe two pints in a year but sometimes it's just what you need :)

Really?

Steven Roy04/03/2011 at 19:00

Martin Brundle to Mark Blundell. I love how he's called Billy, where did that come from?

Billy Blunder

Pat W04/03/2011 at 19:01

:) & it really is good for you blogs.smithsonian…lly-good-for-you/

"Researchers at the University of Wisconsin carried out laboratory tests on dogs (Irish setters, I wonder?) with clogged arteries, comparing the effects of Guinness and Heineken. Only those dogs fed Guinness had reduced clotting." uhh-huh..

Pat W04/03/2011 at 19:02

Mmm, Guinness. I manage maybe two pints in a year but sometimes it's just what you need :)

I've not had any probably since the pub meetup a few weeks ago, it does taste much nicer after a break from it

Pat W04/03/2011 at 19:03

Maverick04/03/2011 at 19:04

Why is it being named after an obtuse angle? Does this make it an obtuse car like the F60 was?

you'd think they'd want to make acute car

Steven Roy04/03/2011 at 19:05

you'd think they'd want to make acute car

Maybe Ferrari are not as sharp as some people believe.

Maverick04/03/2011 at 19:07

But Ferrari has subsequently revealed one final tweak, saying the chassis will now be known as the Ferrari 150° Italia.

when Massa drives it at a wet silverstone, will it be renamed the Ferrari 360°?

Alianora La Canta04/03/2011 at 19:08

"Therefore the name will now read as the Ferrari 150° Italia, which should make it clear even to the thickest of people that the name of the car is a tribute to the anniversary of the unification of our country."

Only if they're not English-speaking...

Christine04/03/2011 at 19:09

Really?

Yes indeed. I usually end up stealing Mr C's.

Alianora La Canta04/03/2011 at 19:09

I am sure many of you have read comments I have made about how government pays way over the odds when it deals with industry. How can anyone think £22 is a fair price for a lightbulb?

Because they compare it to the part of the private sector which seems to think paying £400 for someone to come and install a toilet bowl (not the whole toilet, just the bowl) makes sense. For the record, the job can be done for under £40...

Maverick04/03/2011 at 19:09

mm Guinness

:D

Never could understand the attraction of that

try it with a shot of Baileys thrown in - totally different drink

Steven Roy04/03/2011 at 19:11

try it with a shot of Baileys thrown in - totally different drink

Somehow you have managed to make Guinness seem less appealing. Didnt think that was possible

Alianora La Canta04/03/2011 at 19:11

you'd think they'd want to make acute car

Or maybe a reflex on, so that it would move on reflex...

Maverick04/03/2011 at 19:12

Somehow you have managed to make Guinness seem less appealing. Didnt think that was possible

sometimes, two wrong things DO make a right

Christine04/03/2011 at 19:12

sometimes, two wrong things DO make a right

Hehehe.

Janna04/03/2011 at 19:12

try it with a shot of Baileys thrown in - totally different drink

Oohh, something I need to try

Pat W04/03/2011 at 19:13

try it with a shot of Baileys thrown in - totally different drink

Sounds interesting

Maverick04/03/2011 at 19:18

"Therefore the name will now read as the Ferrari 150° Italia, which should make it clear even to the thickest of people that the name of the car is a tribute to the anniversary of the unification of our country."

Ooohh... Emperor's New Clothes psychology, we daren't ask why it's named after an obtuse angle for fear of sounding like the thickest of people

Alianora La Canta04/03/2011 at 19:19

Ooohh... Emperor's New Clothes psychology, we daren't ask why it's named after an obtuse angle for fear of sounding like the thickest of people

Naturally there are some people who are like the little boy in the crowd and quite happy to loudly declare what they can see...

Christine04/03/2011 at 19:20

Ooohh... Emperor's New Clothes psychology, we daren't ask why it's named after an obtuse angle for fear of sounding like the thickest of people

It looks like a temperature to me.

Maverick04/03/2011 at 19:20

Naturally there are some people who are like the little boy in the crowd and quite happy to loudly declare what they can see...

Yay!

And if we all do the same, they'll change the name yet again... happy times!

Steven Roy04/03/2011 at 19:21

It looks like a temperature to me.

How hot is 150 degrees Andronov?

Alianora La Canta04/03/2011 at 19:22

It looks like a temperature to me.

And not one I'd want the cockpit or suspension to be at either...

Maverick04/03/2011 at 19:22

It looks like a temperature to me.

Ferrari Gas Mark 2 Italia for those needing a conversion

Janna04/03/2011 at 19:23

Ferrari Gas Mark 2 Italia for those needing a conversion

:lol:

Alianora La Canta04/03/2011 at 19:23

Ferrari Gas Mark 2 Italia for those needing a conversion

:D

Christine04/03/2011 at 19:24

Ferrari Gas Mark 2 Italia for those needing a conversion

Hehehe.

Sandy04/03/2011 at 19:30

Hi Sandy. How has your day been?

Full of running... Internet has one of those lets-constantly-die-on-Sandy-days, so I keep running downstairs to unlock the modem, reset the system and pray it will start up again. I also ripped out the router this time round and put it back, so let's hope it'll keep on working for a bit now. ;)

Christine04/03/2011 at 19:31

Did I ping this chicken post? I forget. http://mrschristine.com/2011/03/04/the-far-from-perfect-roast-chicken/

Pat W04/03/2011 at 19:32

Steven Roy04/03/2011 at 19:33

Full of running... Internet has one of those lets-constantly-die-on-Sandy-days, so I keep running downstairs to unlock the modem, reset the system and pray it will start up again. I also ripped out the router this time round and put it back, so let's hope it'll keep on working for a bit now. ;)

That does not sound like much fun. Hopefully it will work this time.

Steven Roy04/03/2011 at 19:33

Sandy04/03/2011 at 19:34

That does not sound like much fun. Hopefully it will work this time.

I hope so too. And if not I'm buying an extra long cable so we can put the bloody thing upstairs. I wasn't made for physical exercise and particularly not for running...

And how was your day? (As I self-centeredly forgot to ask that in my previous comment.)

Pat W04/03/2011 at 19:34

Less than perfect is not a brand name that will sell

I disagree, these celebrity chefs set far too high a standard for the rest of us, what we want is something we can do too.

Sandy04/03/2011 at 19:35

Did I ping this chicken post? I forget. mrschristine.com/…ct-roast-chicken/

That chicken is huge! And you managed to make a meal with it? *impressed*

Steven Roy04/03/2011 at 19:36

And how was your day? (As I self-centeredly forgot to ask that in my previous comment.)

My day was pretty dull. The only interesting thing was NASA's little $424 million faux pas and I missed that.

Janna04/03/2011 at 19:36

Sandy04/03/2011 at 19:41

My day was pretty dull. The only interesting thing was NASA's little $424 million faux pas and I missed that.

You mean the satellite-thingy (which possibly may not be the official term for it, but still) that fell into the sea?

Pat W04/03/2011 at 19:42

Less than perfect is not a brand name that will sell

I disagree, these celebrity chefs set far too high a standard for the rest of us, what we want is something we can do too.

So if a 'perfect' one is the millimetrically-exact artistically placed stuff you see on telly, surely that gets cold while they prod it into position. What you want is real food like this, nice warm chunky bits with loads of sauce/gravy. :) That's more perfect for me..

Christine04/03/2011 at 19:42

So if a 'perfect' one is the millimetrically-exact artistically placed stuff you see on telly, surely that gets cold while they prod it into position. What you want is real food like this, nice warm chunky bits with loads of sauce/gravy. :) That's more perfect for me..

I agree :)

Steven Roy04/03/2011 at 19:43

You mean the satellite-thingy (which possibly may not be the official term for it, but still) that fell into the sea?

It was a satellite thingy - or at least a rocket with a satellite inside it that was launch. NASA know it is in the Pacific Ocean but don't seem to have any idea where in the Pacific

Sandy04/03/2011 at 19:45

My day was pretty dull. The only interesting thing was NASA's little $424 million faux pas and I missed that.

I heard something like that on the radio today. I find it rather funny they don't know exactly where it is though. If they can't even find it in the ocean, then how were they planning to keep track of it in space? But then again, I'm not an expert on satellite-thingies. They might have special techniques or something.

Maverick04/03/2011 at 19:45

NASA know it is in the Pacific Ocean but don't seem to have any idea where in the Pacific

I bet it was the Atlantic

Alianora La Canta04/03/2011 at 19:46

I heard something like that on the radio today. I find it rather funny they don't know exactly where it is though. If they can't even find it in the ocean, then how were they planning to keep track of it in space? But then again, I'm not an expert on satellite-thingies. They might have special techniques or something.

There are clouds over the Pacific...

Steven Roy04/03/2011 at 19:48

I heard something like that on the radio today. I find it rather funny they don't know exactly where it is though. If they can't even find it in the ocean, then how were they planning to keep track of it in space? But then again, I'm not an expert on satellite-thingies. They might have special techniques or something.

It's easier to track is space. The really stupid thing is this is the second one they have lost for the same failure.

Pat W04/03/2011 at 20:22

Jackie would like to know whether the quiz should carry on:

http://www.vivaf1.com/viewtopic.php?f=13&t=2453&start=0

Steven Roy04/03/2011 at 20:26

Jackie would like to know whether the quiz should carry on:

I would answer and say yes but I don't do it often enough so it would be a bit hypocritical to encourage them to keep doing it.

Kathi04/03/2011 at 20:28

#WRC

halftime day one of rally Mexico

1 2 Sébastien OGIER 58:41.3 0.0

2 1 Sébastien LOEB 58:41.8 +0.5

3 3 Mikko HIRVONEN 59:38.7 +57.4

4 15 Matthew WILSON 1:00:49.6 +2:08.3

5 5 Henning SOLBERG 1:01:04.8 +2:23.5

6 4 Jari-Matti LATVALA 1:01:25.2 +2:43.9

7 6 Mads OSTBERG 1:04:06.4 +5:25.1

8 11 Petter SOLBERG 1:05:41.6 +7:00.3

RG04/03/2011 at 20:29

1 2 Sébastien OGIER 58:41.3 0.0

This is good stuff. Go Oggi.

Hi people.

Steven Roy04/03/2011 at 20:30

1 2 Sébastien OGIER 58:41.3 0.0

He looks like being the person who could put a serious dent on Loeb's legacy

Pat W04/03/2011 at 20:31

Steven Roy04/03/2011 at 20:31

Pat W04/03/2011 at 20:32

Does Mark Webber gain or lose points? :)

just watched about 5 and a half minutes of eastenders for the 1st time think I'll give the box set a miss..

- @AussieGrit

Alison04/03/2011 at 20:32

Hiiiiiiiii :)

I'm still alive! How's folks?

Steven Roy04/03/2011 at 20:34

I'm still alive! How's folks?

Evening

RG04/03/2011 at 20:34

Pat W04/03/2011 at 20:35

halftime day one of rally Mexico

Interesting order. Still, I reckon Loeb will win. :)

Great to see Wilson do well and Henning S too.

Pat W04/03/2011 at 20:38

Hiiiiiiiii :)

I'm still alive! How's folks?

Nice holiday?

Kathi04/03/2011 at 20:39

Where is Kimi?

In Switzerland probably. He didn't go to Mexico

Pat W04/03/2011 at 20:40

In Switzerland probably. He didn't go to Mexico

Not so much fun being a self-funded driver I suppose.

Mr C04/03/2011 at 20:41

I would answer and say yes but I don't do it often enough so it would be a bit hypocritical to encourage them to keep doing it.

i like that there is a weekly quiz, because it's good for f1 and for the f1 community. taking part isn't my thing though.

Mr C04/03/2011 at 20:42

i (heart) microsoft today. they're trying their hardest to kill ie6, too: http://ie6countdown.com/

Steven Roy04/03/2011 at 20:44

In Switzerland probably. He didn't go to Mexico

That explains why he is not in the top 8

Pat W04/03/2011 at 20:45

i like that there is a weekly quiz, because it's good for f1 and for the f1 community. taking part isn't my thing though.

I suggested doing it fortnightly

Pat W04/03/2011 at 20:46

Pat W04/03/2011 at 20:47

Pruett: Firestone confirms IndyCar withdrawal.

http://auto-racing.speedtv.com/article/indycar-firestone-confirms-open-wheel-exodus/

I'm disappointed but not surprised, after the Bridgestone/F1 pullout.

Steven Roy04/03/2011 at 20:47

I suggested doing it fortnightly

If people do something every week they will always do it out of habit. Once you make it less frequently people will get the week wrong and get out of the habit

Maverick04/03/2011 at 20:49

I suggested doing it fortnightly

If people do something every week they will always do it out of habit. Once you make it less frequently people will get the week wrong and get out of the habit

i suggested before a race weekend, to avoid that confusion

but I'm happy for it to be weekly

Kathi04/03/2011 at 20:50

Alison04/03/2011 at 20:50

Nice holiday?

Awesome!

Had a great break which I really needed. Oh nice to see nick to... :)

Maverick04/03/2011 at 20:50

i (heart) microsoft today. they're trying their hardest to kill ie6, too: http://ie6countdown.com/

I thought south korea was supertech savvy... 24.8%!!!

Alianora La Canta04/03/2011 at 20:54

I thought south korea was supertech savvy... 24.8%!!!

They are. Maybe they just hate tabbing...

Alianora La Canta04/03/2011 at 20:55

i (heart) microsoft today. they're trying their hardest to kill ie6, too: http://ie6countdown.com/

I would support this except that IE6 is the only one of the 6 browsers I've currently got that will load Facebook properly...

Pat W04/03/2011 at 20:58

Pruett: Firestone confirms IndyCar withdrawal.

sorry, the link was via Pruett but this is by Miller

Pat W04/03/2011 at 21:02

@LeighDiffey is now on Twitter. He's a SPEED TV commentator and lots of people mooted him as Legard's replacement this winter before Brundle was announced.

Mr C04/03/2011 at 21:04

patrick head on frank williams: http://www.attwilliams.com/news/view/1712

I saw in him something I needed, and he saw things in me that he didn't have, so there was a mutual respect. He was operationally very good, not as a race engineer, but as someone who could get all the right things in the right place, at the right time.

Mr C04/03/2011 at 21:05

@LeighDiffey is now on Twitter. He's a SPEED TV commentator and lots of people mooted him as Legard's replacement this winter before Brundle was announced.

ooh, ta.

Jeremy04/03/2011 at 21:08

@LeighDiffey is now on Twitter. He's a SPEED TV commentator and lots of people mooted him as Legard's replacement this winter before Brundle was announced.

Aussie Aussie Aussie! Oi! Oi! Oi!

Jeremy04/03/2011 at 21:11

Aussie Aussie Aussie! Oi! Oi! Oi!

That is to say that I've always enjoyed Leigh's work. Another Aussie commentator, Neil Crompton is excellent and worked well with Leigh on the V8s and F1 when they were both on Channel 10

Alison04/03/2011 at 21:13

Aussie Aussie Aussie! Oi! Oi! Oi!

:)

Mr C04/03/2011 at 21:51

i wanted to keep hold of the lotus photoshoot pictures, so i made a bundle:

http://bit.ly/bundles/sidepodcast/7

love the behind-the-scenes stuff. points for team lotus maybe?

Mr C04/03/2011 at 21:53

http://bit.ly/bundles/sidepodcast/7

also, in pictures #1 and #2, are the red stripes the planned pirelli options stripes?

Christine04/03/2011 at 21:53

Steven Roy04/03/2011 at 21:57

also, in pictures #1 and #2, are the red stripes the planned pirelli options stripes?

Pirelli are not using stripes. They are making the logo different colours

Alianora La Canta04/03/2011 at 21:58

also, in pictures #1 and #2, are the red stripes the planned pirelli options stripes?

Tyre fashion wear...

lou04/03/2011 at 21:58

OMG!!! studio work is so fun!!

Mr C04/03/2011 at 21:59

Tyre fashion wear...

oh. why choose that colour for no reason?

Steven Roy04/03/2011 at 21:59

OMG!!! studio work is so fun!!

Maybe Lotus will give you a car to play with

Pat W04/03/2011 at 21:59

i wanted to keep hold of the lotus photoshoot pictures, so i made a bundle:

http://bit.ly/bundles/sidepodcast/7

love the behind-the-scenes stuff. points for team lotus maybe?

Such a good-looking car.

Mr C04/03/2011 at 21:59

OMG!!! studio work is so fun!!

i KNOW, i want in!

Steven Roy04/03/2011 at 22:00

oh. why choose that colour for no reason?

No idea. Doesn't make any sense

Alianora La Canta04/03/2011 at 22:00

oh. why choose that colour for no reason?

Evidently Pirelli fancied starting its own fashion trend ;)

lou04/03/2011 at 22:09

Maybe Lotus will give you a car to play with

hahah i doubt it. :D a first year student?

lou04/03/2011 at 22:09

i KNOW, i want in!

i'll assist you :) i loooovvveee being in the studio :)

Steven Roy04/03/2011 at 22:10

hahah i doubt it. :D a first year student?

If you don't ask?

lou04/03/2011 at 22:10

If you don't ask?

true.. would i need to pay insurance though?

Mr C04/03/2011 at 22:10

i'll assist you :) i loooovvveee being in the studio :)

ace, can i do lighting?

startledbunny04/03/2011 at 22:11

hahah i doubt it. :D a first year student?

make them something ? (it sort of worked for a podcast)

Alianora La Canta04/03/2011 at 22:11

hahah i doubt it. :D a first year student?

A first-year student who knows (at least one of) the secrets to getting Mike Gascoyne to read her emails?

Steven Roy04/03/2011 at 22:12

true.. would i need to pay insurance though?

Depends how well you can negotiate

lou04/03/2011 at 22:14

ace, can i do lighting?

okay, hehe well if i'm assisting you you're the one in charge of the lighting and composition.. so yes! ;)

lou04/03/2011 at 22:14

make them something ? (it sort of worked for a podcast)

erm, true.. wondering what to make them...

lou04/03/2011 at 22:15

Depends how well you can negotiate

i can do begging.. and tears?.. may need to work on the more serious negotiating techniques.

startledbunny04/03/2011 at 22:18

erm, true.. wondering what to make them...

you're good at banners.....

Pat W04/03/2011 at 22:19

Maybe Lotus will give you a car to play with

and if they say no, ask about the GP2 car

lou04/03/2011 at 22:19

you're good at banners.....

ohhh!!! :)

Steven Roy04/03/2011 at 22:19

i can do begging.. and tears?.. may need to work on the more serious negotiating techniques.

You should do basic negotiating first and if that doesn't work try begging. Tears should be a last resort

startledbunny04/03/2011 at 22:20

You should do basic negotiating first and if that doesn't work try begging. Tears should be a last resort

Mike wouldn't be swayed by tears, unless they were Tony's

lou04/03/2011 at 22:25

Mike wouldn't be swayed by tears, unless they were Tony's

ohh :(

Alianora La Canta04/03/2011 at 22:27

ohh :(

There's your solution. Create something so wonderful/beautiful it will make Tony cry...

lou04/03/2011 at 22:28

There's your solution. Create something so wonderful/beautiful it will make Tony cry...

:D

startledbunny04/03/2011 at 22:29

There's your solution. Create something so wonderful/beautiful it will make Tony cry...

So a race winning Team Lotus car should do the trick. ;)

lou04/03/2011 at 22:30

So a race winning Team Lotus car should do the trick. ;)

not much then...

Alianora La Canta04/03/2011 at 22:31

So a race winning Team Lotus car should do the trick. ;)

That would be one option. Hopefully there's a less ambition option that would also work...

Pat W04/03/2011 at 22:38

I just read the Half-Life story in the Daily. Firstly he's an idiot, but secondly, he's a very clever idiot.

Christine04/03/2011 at 22:54

Somehow, a giant wine glass has appeared in our cupboard. It's flippin' enormous, doesn't match any of the others and is just one all by itself. I genuinely have no idea where it came from.

Alianora La Canta04/03/2011 at 22:56

Somehow, a giant wine glass has appeared in our cupboard. It's flippin' enormous, doesn't match any of the others and is just one all by itself. I genuinely have no idea where it came from.

It wasn't a gift from someone by any chance?

Steven Roy04/03/2011 at 22:57

Somehow, a giant wine glass has appeared in our cupboard. It's flippin' enormous, doesn't match any of the others and is just one all by itself. I genuinely have no idea where it came from.

Maybe the giant chicken brought it

Christine04/03/2011 at 22:57

Maybe the giant chicken brought it

I bet it was that sneaky chicken.

Christine04/03/2011 at 22:57

It wasn't a gift from someone by any chance?

Not that I can recall, and you wouldn't really just gift one wine glass would you? Seems weird.

Alianora La Canta04/03/2011 at 22:59

Not that I can recall, and you wouldn't really just gift one wine glass would you? Seems weird.

Someone's done it to me before. They apparently didn't realise that I don't drink wine...

Pat W04/03/2011 at 23:00

Not that I can recall, and you wouldn't really just gift one wine glass would you? Seems weird.

You might if it were that big.

Alianora La Canta04/03/2011 at 23:02

Mind you, I did once manage to give a present to Mum that turned out to be a matching pair of big, blue, beautiful... ...colanders. I thought they were salad bowls...

Christine04/03/2011 at 23:08

You might if it were that big.

Hehe, good point.

startledbunny04/03/2011 at 23:10

You might if it were that big.

Would become my favourite wine glass.

Christine04/03/2011 at 23:17

Would become my favourite wine glass.

I wouldn't mind if there were two, but it's so obviously bigger that we'd probably fight over it :)

Christine04/03/2011 at 23:21

Awesome pingle: http://sidepodcast.com/post/2011-f1-preview-with-david-croft-and-natalie-pinkham

Paul04/03/2011 at 23:28

Christine04/03/2011 at 23:30

Does that go on a podcast feed?

Yes, but we're just making a couple of tweaks to the feed our end. Should be up tomorrow.

Paul04/03/2011 at 23:31

Yes, but we're just making a couple of tweaks to the feed our end. Should be up tomorrow.

Oh! Actually I was wondering if ther was a 5live feed, but if it is on yours that's great!

Leigh O'Gorman04/03/2011 at 23:33

Alianora La Canta04/03/2011 at 23:34

Evening folks

Good evening!

startledbunny04/03/2011 at 23:34

Leigh O'Gorman04/03/2011 at 23:34

Leigh O'Gorman04/03/2011 at 23:34

Alianora La Canta04/03/2011 at 23:37

How are you?

I'm OK, thank you. I'm trying to translate some of my thoughts into Italian for a friend who lives in Finland. Both of us are able to communicate in English just fine, but she likes to give me practise paragraphs in Italian so that, in responding in Italian, I can improve :)

Leigh O'Gorman04/03/2011 at 23:39

I'm OK, thank you. I'm trying to translate some of my thoughts into Italian for a friend who lives in Finland. Both of us are able to communicate in English just fine, but she likes to give me practise paragraphs in Italian so that, in responding in Italian, I can improve :)

Awww... sweet

:)

Steven Roy04/03/2011 at 23:40

I'm OK, thank you. I'm trying to translate some of my thoughts into Italian for a friend who lives in Finland. Both of us are able to communicate in English just fine, but she likes to give me practise paragraphs in Italian so that, in responding in Italian, I can improve :)

That's a great way to practise

Pamela04/03/2011 at 23:47

Hi guys, Amy and I are off to brunch at Albert Park followed by a walk around the track. Lovely day outside too :)

Pamela04/03/2011 at 23:47

AMY!!!

For once I will be on time to pick you up (or near enough to being on time). I'll leave soon, so see you in 15 - 20 mins :)

Mr C04/03/2011 at 23:48

Hi guys, Amy and I are off to brunch at Albert Park followed by a walk around the track. Lovely day outside too :)

must.have.pictures!!

Mr C04/03/2011 at 23:48

must.have.pictures!!

oh... an have a good time :)

Alianora La Canta04/03/2011 at 23:49

Awww... sweet

I think so too. She's a very good friend who loves languages (I think she's studied 5 so far) and also enjoys discussing motorsport with me :)

startledbunny04/03/2011 at 23:49

must.have.pictures!!

or a whatsit

soundseeing tour

#notaskingformuch

Leigh O'Gorman04/03/2011 at 23:49

Watching NASCAR Sprint Cup qualifying...because I. am. borrrrrrred.

Alianora La Canta04/03/2011 at 23:50

That's a great way to practise

It seems to be paying off in classes - the last two assessments I did turned out to be really easy because I'd encountered most of the sentence structures and a lot of the vocabulary outside class.

Leigh O'Gorman04/03/2011 at 23:50

How little to do on a Friday night sometimes...

:/

Alianora La Canta04/03/2011 at 23:50

Hi guys, Amy and I are off to brunch at Albert Park followed by a walk around the track. Lovely day outside too :)

Sounds like a good plan :)

startledbunny04/03/2011 at 23:50

Watching NASCAR Sprint Cup qualifying...because I. am. borrrrrrred.

try uploading to mevio

Leigh O'Gorman04/03/2011 at 23:50

Bassano04/03/2011 at 23:51

Leigh O'Gorman04/03/2011 at 23:51

startledbunny04/03/2011 at 23:52

Alianora La Canta04/03/2011 at 23:52

Evening peeps

Good evening!

Steven Roy04/03/2011 at 23:54

Mr C04/03/2011 at 23:55

ow little to do on a Friday night sometimes...

i think we need a voicemail. how about some 2011 predictions across a range of motorsports?

Bassano04/03/2011 at 23:56

i think we need a voicemail. how about some 2011 predictions across a range of motorsports?

Speaking of which...

Leigh O'Gorman04/03/2011 at 23:56

i think we need a voicemail. how about some 2011 predictions across a range of motorsports?

I think I can manage that. What's the number again?

Mr C04/03/2011 at 23:59

Speaking of which...

you (and your companion) sir are frickin' hilarious. we were in stitches.

Mr C04/03/2011 at 23:59

I think I can manage that. What's the number again?

0121 28 87225

Bassano05/03/2011 at 00:00

you (and your companion) sir are frickin' hilarious. we were in stitches.

The two aborted attempts were ridiculous, I cannot skype conference call for toffee and I was stone cold sober this time

startledbunny05/03/2011 at 00:00

i think we need a voicemail. how about some 2011 predictions across a range of motorsports?

any deadlines?

can we send mp3s?

Bassano05/03/2011 at 00:00

No upates on Rally Mexico this week?

I've been recording but haven't watched any yet

Leigh O'Gorman05/03/2011 at 00:00

0121 28 87225

Grand. Should be in a few minutes.

Leigh O'Gorman05/03/2011 at 00:01

No upates on Rally Mexico this week?

I've been recording but haven't watched any yet

Didn't hear anything yet. Am going to watch the highlights later

Mr C05/03/2011 at 00:01

any deadlines?

nope.

can we send mp3s?

oh yes!

Steven Roy05/03/2011 at 00:02

No upates on Rally Mexico this week?

Kathi posted a comment earlier

Mr C05/03/2011 at 00:02

Grand. Should be in a few minutes.

legend

Bassano05/03/2011 at 00:03

Kathi posted a comment earlier

Oh cool, I've just returned from work. Cancelled my half day as it was too manic for my colleague alone

Mr C05/03/2011 at 00:03

i want to be rubens' son: http://twitvid.com/RSJL2

"my son tells me That he does not want to race cars ... ahhh ok"

Leigh O'Gorman05/03/2011 at 00:03

legend

could be a small bit lengthy.. Feel free to chop it up if I ramble

:)

Joe05/03/2011 at 00:04

http://www.amazon.co.uk/Life-Behind-Lewis-DVD-Hamilton/dp/B00163K30M

got that the other day, watching now. It's pretty good.

Amy05/03/2011 at 00:04

Ooh it's warm outside. What a nice day for brunch and exploring Albert Park construction :)

startledbunny05/03/2011 at 00:04

could be a small bit lengthy.. Feel free to chop it up if I ramble

sounds a bit like my season review

lou05/03/2011 at 00:04

Just painted one of my flatmate's nails... ahhh he's gonna soo regret that in the morning :)

Alianora La Canta05/03/2011 at 00:06

"my son tells me That he does not want to race cars ... ahhh ok"

I've seen several drivers say they'd rather their children not follow them into motorsport but this is the first time I've heard about one of the children not wanting to do it.

Bassano05/03/2011 at 00:06

Just painted one of my flatmate's nails... ahhh he's gonna soo regret that in the morning :)

Hide the acetone

Mr C05/03/2011 at 00:07

Christine05/03/2011 at 00:09

Daily ping: http://sidepodcast.com/post/daily-5th-march-2011